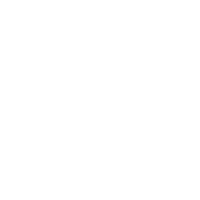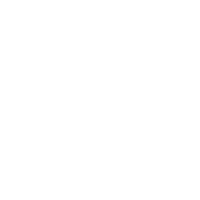 Parking Lot Striping
Earn your stripes as a professional organization with a clean and freshly striped parking lot.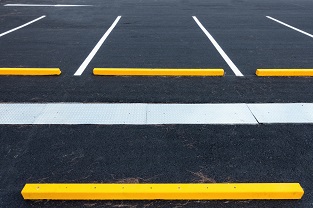 Sealcoating



Beauty is only asphalt deep. Preserve your parking lot with Berkeley Services.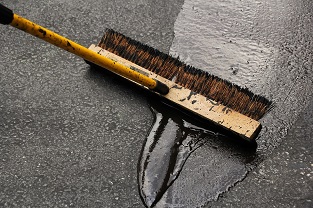 Stenciling & Painting



Safeguard your parking lot with freshly painted stencils and designated fire lanes.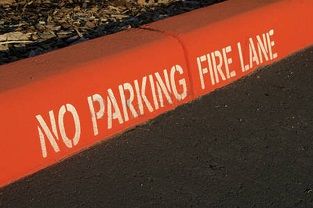 Line Striping
New Layouts

Restriping

Parking Stops

Stripe Removal
Line striping not only ensures the safety of pedestrians, but it also enables smooth traffic flow. Additionally, parking lot striping in Houston provides an aesthetic appearance, enhancing your company's curb appeal. Berkeley Services, Houston's pavement marking experts, specializes in rejuvenating and renewing the way customers see your business.
Protect your investment for years to come by seal-coating your parking lot. Sealcoating is a protective barrier placed over existing asphalt. By seal-coating your parking lot and repairing cracks and potholes, you can protect against nature's elements such as the sun, weather, oxidation, and water.

Parking Lot Striping Houston
Sealcoating
Crack Filling

Pot Hole Repair

Long Lasting

New Look
Painting & Stenciling
Fire Lanes

ADA Stenciling


Painted Curbing

Painted Parking Bumpers

Specialty Stenciling

Directional Arrows
Berkeley Services specializes in keeping parking lots looking fresh. We understand the importance of curb appeal as well as ADA regulations. When using Berkeley Services you can rest assured that every stencil is in accordance with The Americans with Disabilities Act (ADA).

Voted the Best Parking Lot Striping Company in Houston, Texas
Houston Parking Lot Striping is the only place to call when you need new parking lot striping or to refresh/re-stripe your existing parking lot. We are Houston's premier full-service parking lot services company.  We provide top-of-the-line and quality paint materials that are fast-drying, durable, long-lasting, and A.D.A compliant. Combine our quality materials with our professional line striping application techniques and you will receive superior parking lot striping services.  
Berkeley Services is Houston's premiere parking lot striping and maintenance service company. Since 1975, when we first became one of Houston's parking lot striping companies, we've been building our reputation on our commitment to excellent customer service and providing quality line striping, seal coating, and parking lot stenciling. 
Over the past 40 years, Berkeley Services has continually striped parking lots for hundreds of customers. We have provided parking lot striping for over 70 different parking garages in the Houston area, as well as strip centers, apartment complexes, retail establishments, office parks, and many other locations needing long-lasting and professional line striping.
In addition to parking lot striping, Berkeley Services is a one-stop shop for parking lot maintenance services. We provide:
Parking lot striping

Warehouse floor striping

Fire Lanes / Fire Zone

Handicap stalls and signage

No Parking Zones

Curbs

Speedbumps

Wheel stops

Stenciling

Signage

Power washing
Parking lot fire lane striping is an essential part of any parking lot. Not only does it ensure the safety of visitors by providing a designated area for emergency vehicles, but it is also required to stay in compliance with city codes. The fire marshal is the last person you want visiting your establishment due to non-compliance. We fully understand the requirements for fire land striping and will ensure that your parking lot ensure the safety of you guests and stays in compliance.
Public safety is the best service any business could offer its customers. Along with properly structured parking line striping, another important aspect is speed bumps. Speed bumps help control the speed at which visitors drive through a parking lot. The simple installation of speed bumps can help prevent civilian accidents and lawsuits. 
Parking lot wheel stops are generally made out of rubber, concrete, and sometimes hard plastics. Our services included the installation and removal of wheel stops. We understand that controlling where visitors park can sometimes be a necessity. Not everyone is considered a good driver. Proper wheel stops can help assist where drivers park. 
Parking Lot Signs
Proper parking lot signage is another important part of public safety; it also helps control the traffic flow. Berkeley Services' parking lot signage includes:
Handicap Zones

No Parking Signs

Tow-Away-Zones

Directional Signs
These are just a few services we offer along with Houston Parking Lot Striping. 
Berkeley Services provides precision and uniform parking line striping. We strive to produce vibrant line striping that catches the attention of the public. We use our portable dustless blaster to remove old parking lot lines. 

Need new line striping? Berkeley Services does it the right way. We completely remove the old striping and lay down a fresh coating. This process allows for better paint adhesion and longevity. In addition, we serve Houston, Texas, and the surrounding cities. 
Locations We Serve
Berkeley Services is proud to provide quality parking lot striping services in the greater Houston area. All our work is backed by our excellent customer service staff who put the needs of clients first.
Additional locations we service include:
Contact us today to find out how Berkeley Services can help you meet your goals for parking lot striping.