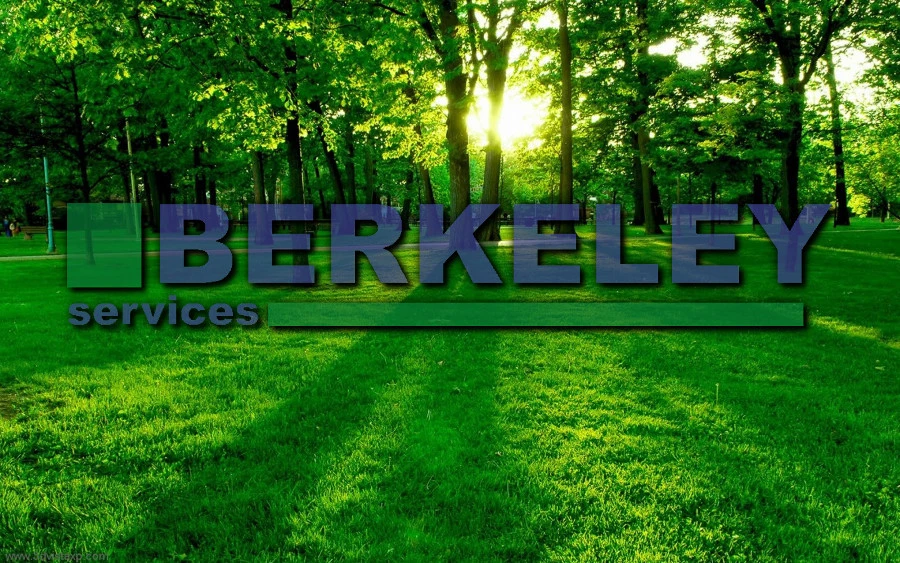 Houston Commercial Landscaping, Pressure Washing, & Parking Lot Striping Services
Berkeley Services is a grounds management contractor providing comprehensive landscape care, parking lot maintenance, and pressure washing for commercial properties throughout Houston, Texas.
Expert Houston Grounds Management Company
Berkeley Services has been serving Houston Since 1975. Focused on excellent customer service and dedicated to exceeding expectations, Berkeley Services provides commercial property management solutions for Houston and surrounding areas.
Our Commercial Maintenance Services
At Berkeley Services, we understand the importance of commercial landscaping and the impact it has on a successful business. Our commercial landscaping services utilize over forty-five years of experience in providing clients with landscapes that are welcoming, aesthetically pleasing, and tailored to accommodate their needs.
We strive to exceed customers' expectations with every job, no matter how small or large. From simple landscape maintenance to large commercial makeovers, Berkeley Services offers comprehensive commercial landscaping services to achieve lasting positive results. We provide commercial landscaping services in Houston and the surrounding areas including Katy, Spring, Conroe, and The Woodlands.
Berkeley Services offers parking lot striping services to help your business's parking lot look professional, organized, and well-maintained.
We have trained teams with years of experience who will not only  properly stripe your parking lots, but also provide the necessary federal ADA parking requirements. We offer striping services in:
Our commitment to customer service and quality products is what sets us apart from other parking lot striping services. Whether it's a brand-new parking area or an existing parking restoration, Berkeley Services has the expertise and resources to get the job done right.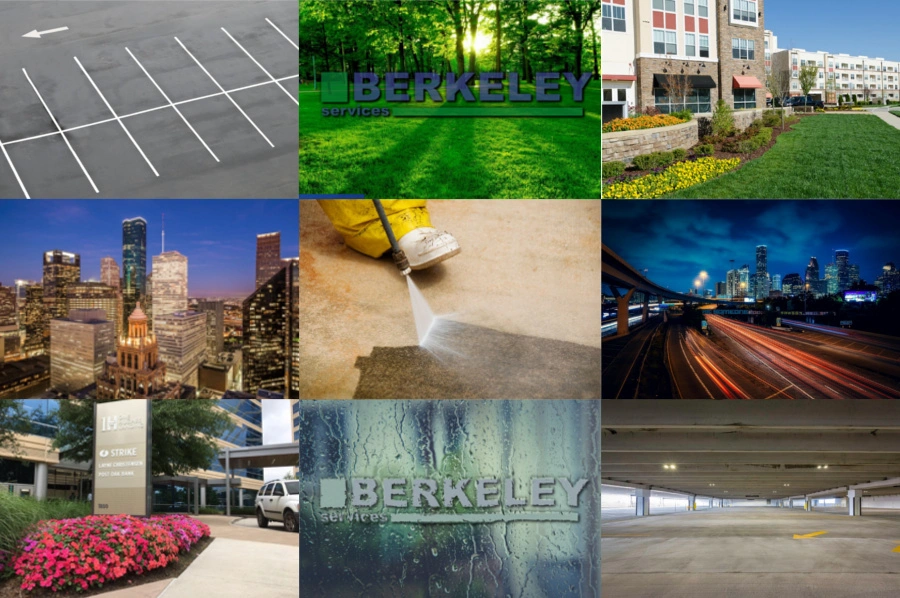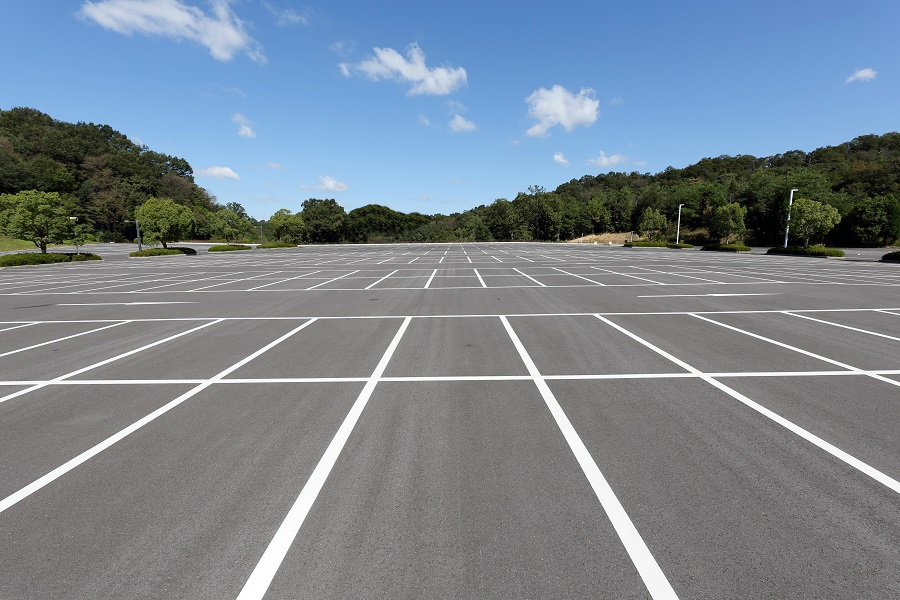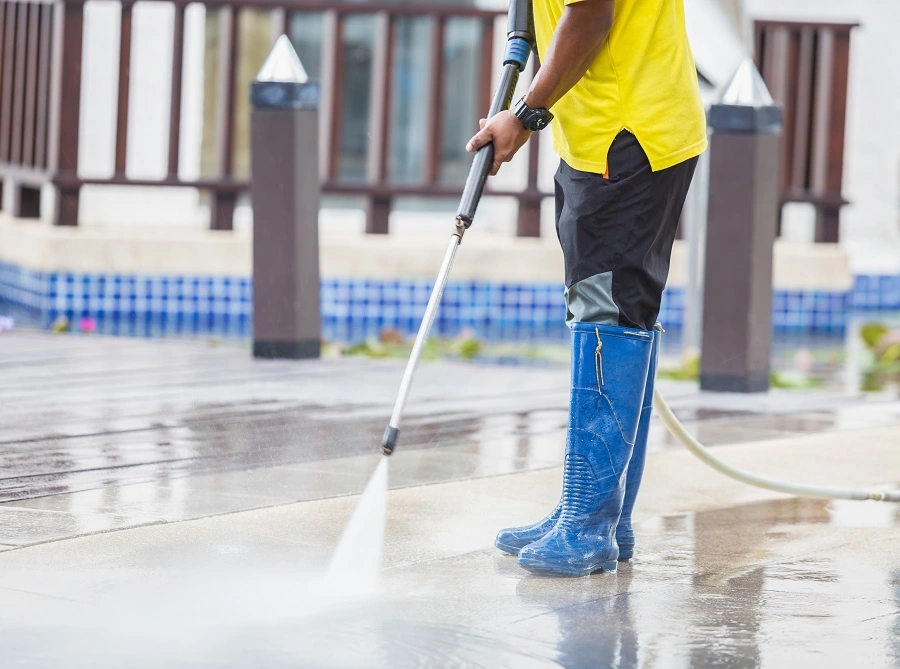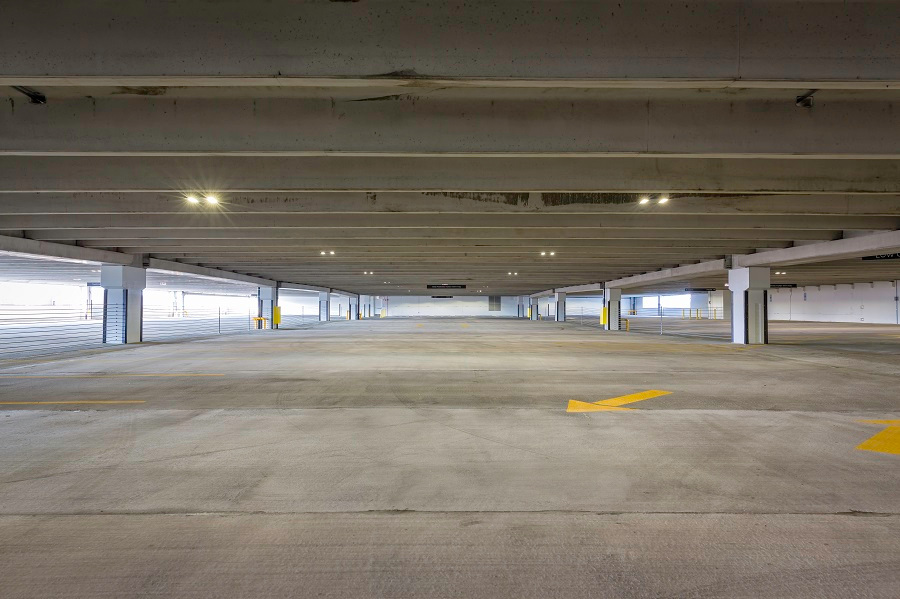 We also offer professional power washing services to help you maintain a clean and safe environment for your property. Our pressure washing services are tailored to the specific needs of our clients, whether it is to remove dirt, grime, or loose paint from hard surfaces such as brick and concrete.
We use the most advanced pressure washers available, with pressure levels up to 4000 psi, to ensure the highest quality results. Our pressure washing services are the perfect way to maintain a clean, professional look for any commercial property. Contact us today to discuss how we can help you with your Houston area power washing needs.
Berkeley Services provides comprehensive garage sweeping services for all types of businesses. Our maintenance crew is available 24/7 to make sure that the garage is kept clean at all times, meaning you won't have to worry about scheduling conflicts or disturbing your daily operations.
We have the necessary expertise and equipment to ensure your garage remains clean, no matter the size or shape. Not only can keeping a regularly maintained garage help ensure its longevity, but it also helps create a more inviting environment for visitors.
With Berkeley Services' parking garage cleaning services, you can rest assured that your garage remains in an optimal condition at all times.
Trusted Commercial Maintenance & Landscaping
With all these commercial services and more, Berkeley Services can help commercial properties look their best while keeping them safe and clean. We are dedicated to providing quality ground management services no matter the size or scope of the project. Contact Berkeley Services today for all your commercial property needs!


Recent Lighting Project for Towne Lake in Cypress, Texas